Read this blog entry in Norwegian
Let me start by saying, holy moly it's been a long time since the last time I have blogged. I got my reasons. I have started in a new job AND I've gone back to school to complete my studies. So, that doesn't give me much spare time but that's just the way it has to be for now. I had already started the studies to become a graphic designer some years ago so it was about time to finish them. In addition to that I've managed to become 30 years old. A milestone has been reached and the need to find my path in this life is strong. So that is why I have made these sudden changes in my life and I feel great about them! But there's a price to pay. The little time I had for my art has become even less.
A few posts ago I wrote about my unfinished projects. I have made a serious effort to do something about them. This way I won't loose my mind. One of the big pieces, a watercolor sketch, which I had spilled a lot of coffee on was made into a birthday card. I like to give away something personal if I have the time for it.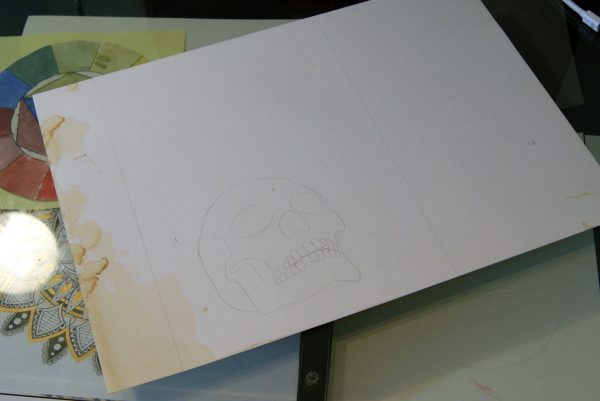 I started by drawing flowers and leaves. What I love about flowers and leaves is that they look very natural no matter what kind of shape you give them. It's so pleasing to draw them because they're not limited to an certain shape so you are able to play around with your drawing.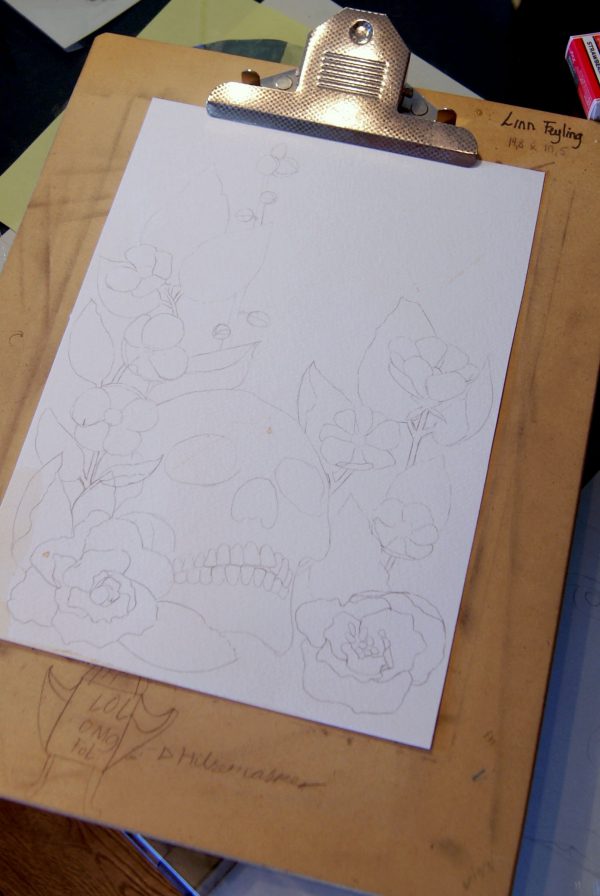 I always choose a color palette before I start painting. If I don't I often end up with color combinations that doesn't compliment the painting. The color choice is so crucial!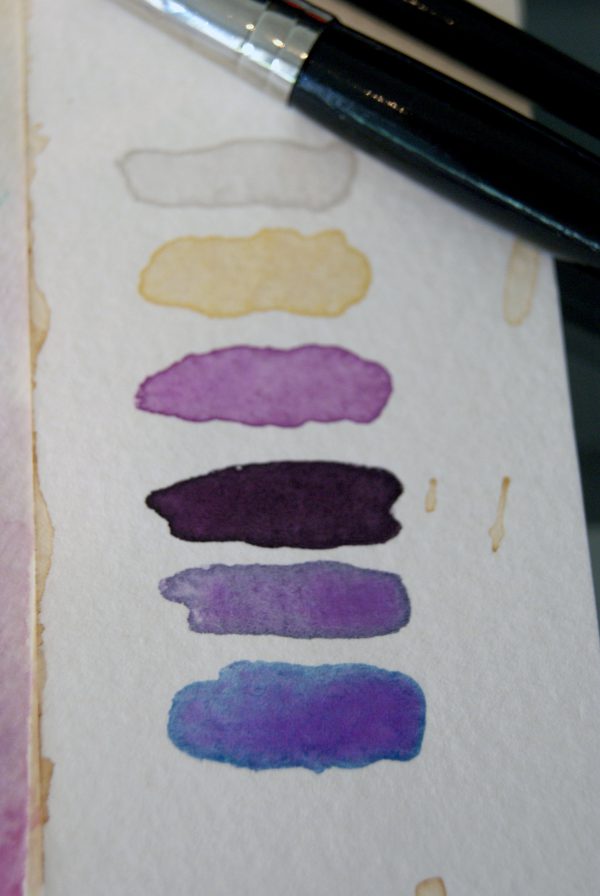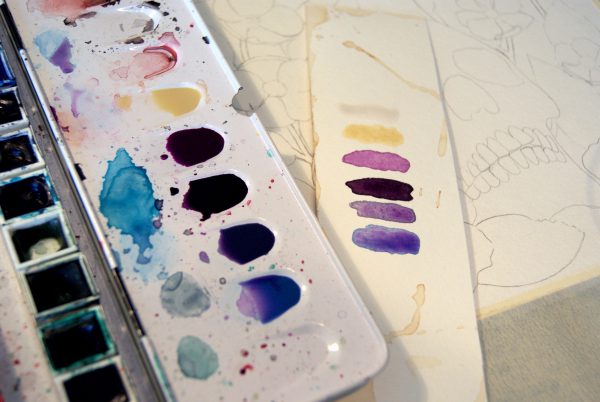 On these kinds of painting I always start with the background. I think that's the easiest because in that way I can fit the other elements to the background creating a easier flow in the painting. My background starts in the bottom with a really dark shade of purple and then going over to a brighter purple and to pink and then ending at the top with a light shade of yellow. I have used a lot of water and painted many times to create the even result I wanted.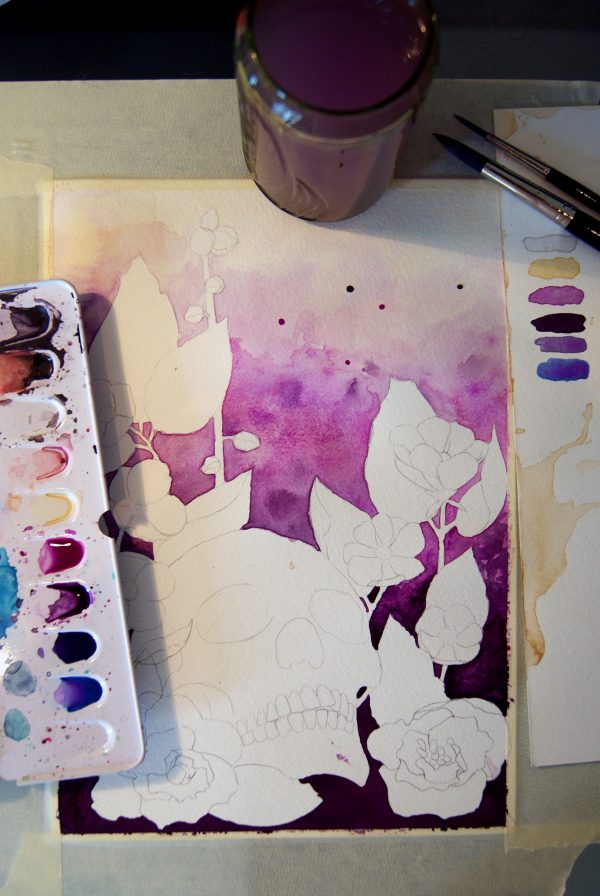 This is when it gets fun. I always start from the left since I am right handed. This way I won't smudge the wet paint with my hand. I've used a wet technique with the flowers. I have filled every pedal with purple and then dipped yellow into them at the bottom. This way the colors floats together and creates random patterns and gives the gradient effect that I like for this style of painting.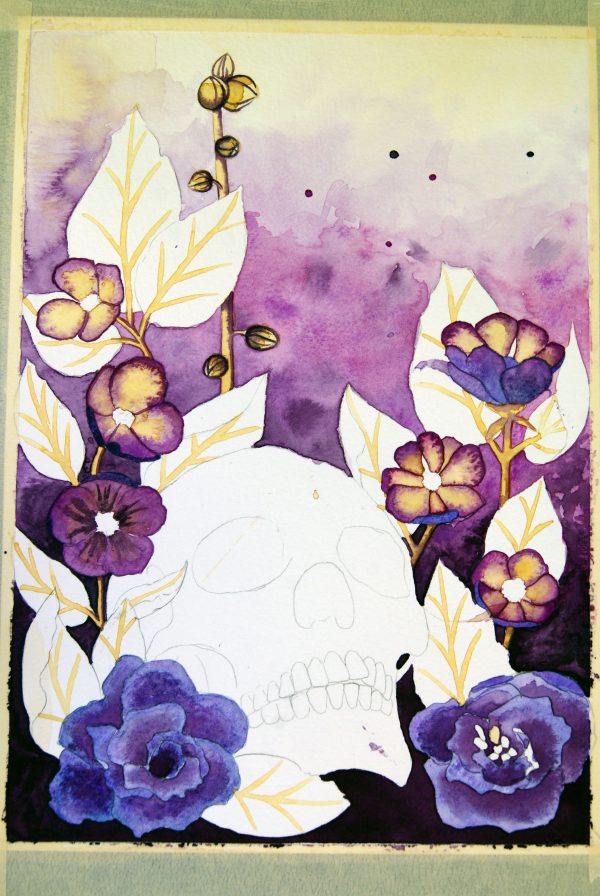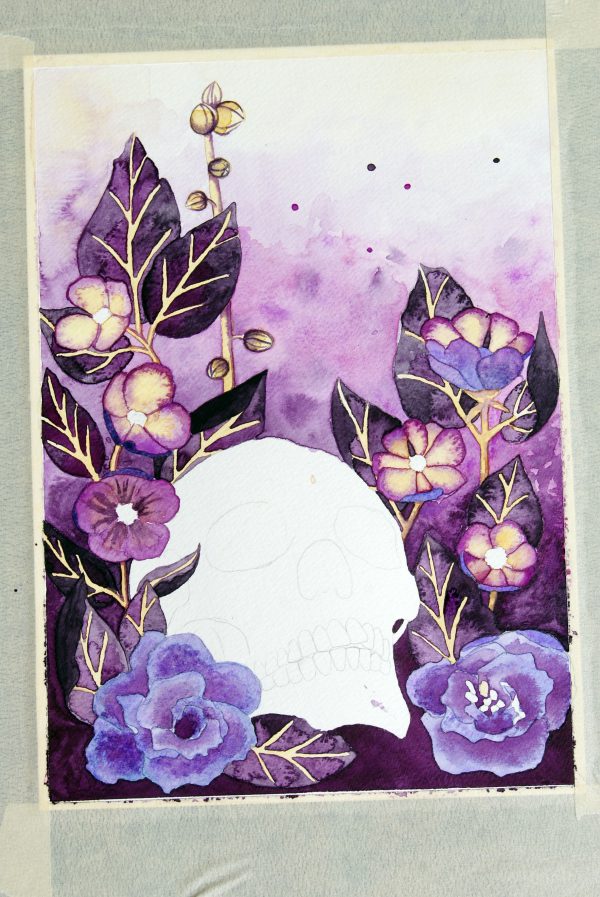 I did the same with the leaves. I painted the yellow lines first and then let them dry before i did the rest of the leaves.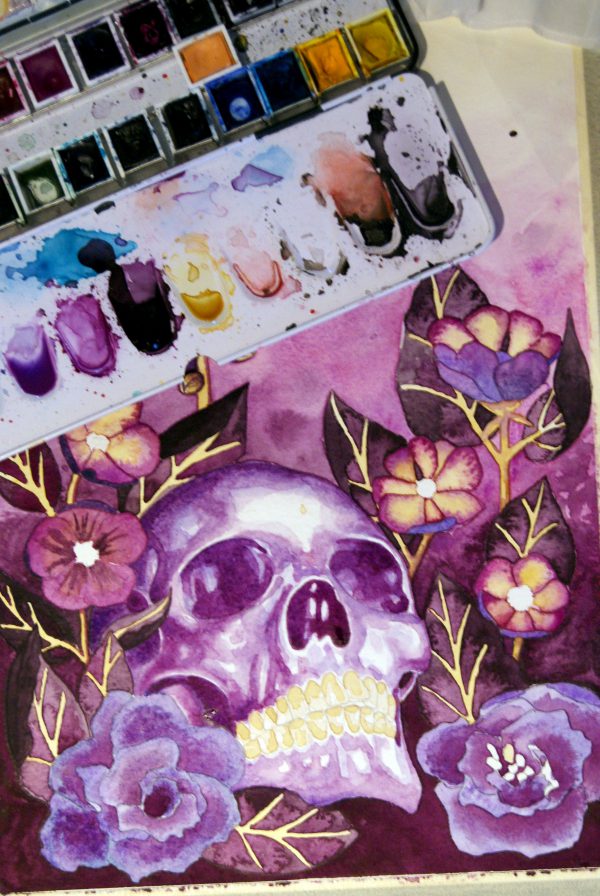 And then it was the skull. I started with a light shade of purple and painted the shaded areas all over the skull. I worked on the skull with many layers of colors. Starting with a very light purple and ending with the darkest shade of purple.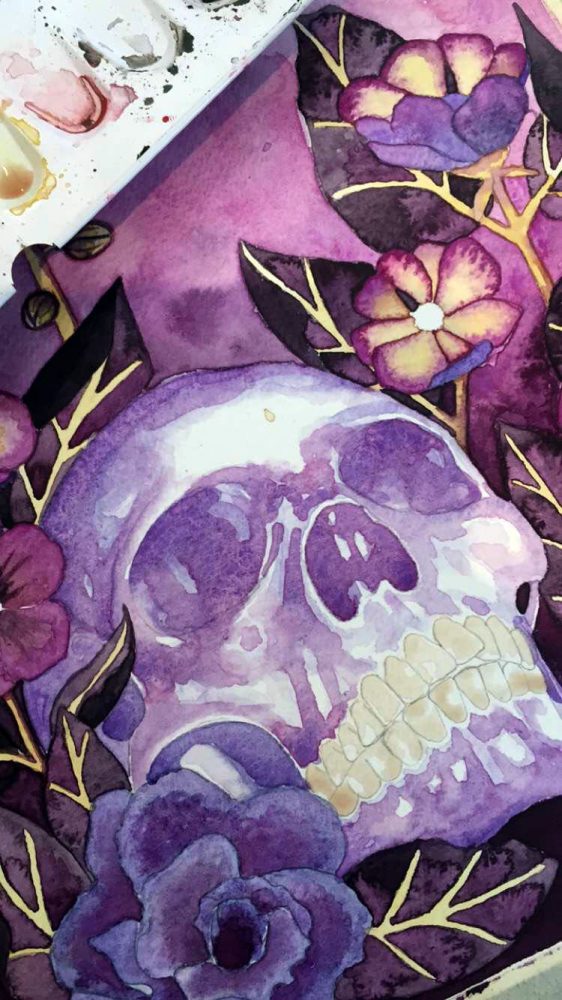 When the skull was finished and I felt pleased with result of the painting I wrote a birthday card on a black piece of paper and glued it to the back of the painting. Voila, finished!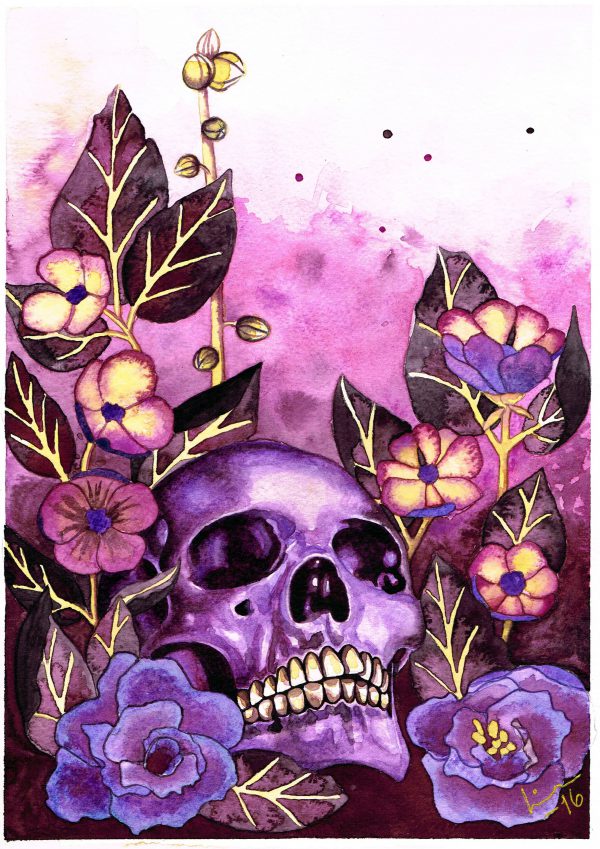 Here's two other examples: