Les dette blogg innlegget på norsk
My beautiful and talented friend, Charlotte, had her birthday this month, and I thought I'd make her a birthday card. I liked the result so much that I wanted to share the process with you, and create a little tutorial.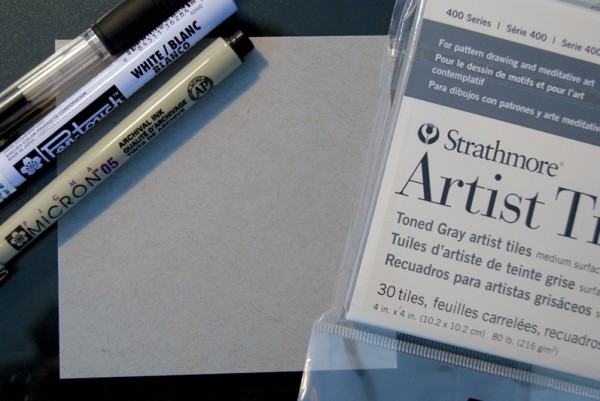 I bought these "Toned Gray Artist Tiles" from Strathmore on EBAY a while ago without really knowing what I wanted to use them for. Now they appear to be pretty genius for this purpose.
I started out with printing the birthday number in the type of font I thought best suited my drawing. You can use any text-editing program for this. I had to lay the sheet I printed over the card and trace the number with a pencil to make sure the number looked balanced. This way I created a tracing on the card as a guide for my drawing.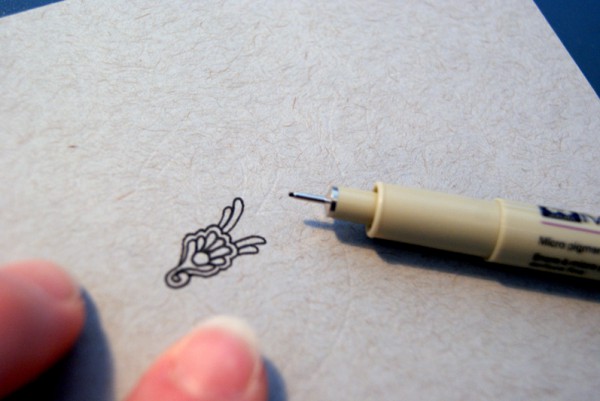 If you feel a bit unsure about how you want you drawing to look, you should start out sketching with a pencil. This way you can erase it if you don't like the outcome. When you are satisfied with your drawing you can start tracing it with a thin ink pen. I recommend Sakura Micron 02. Just remember that you have to draw large enough that you can color it in afterwards.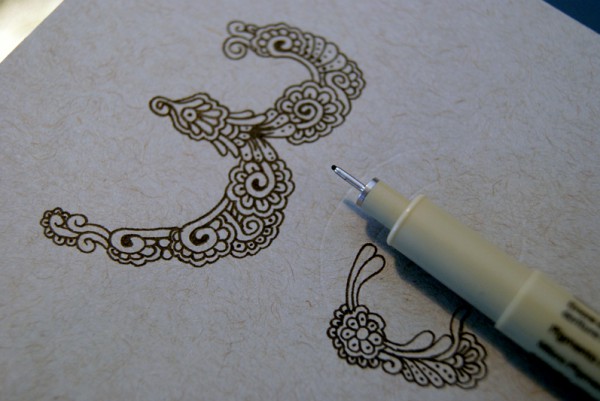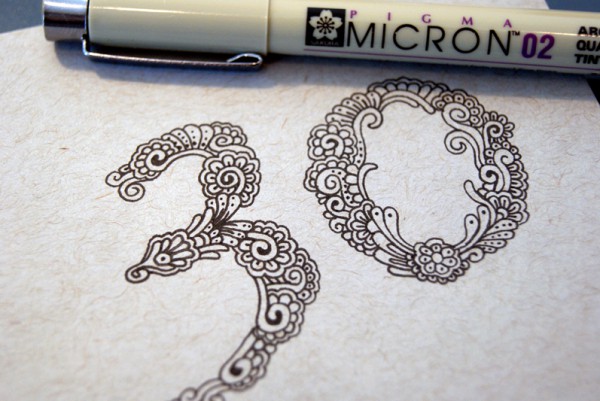 I like to draw symmetrical, but that is absolutely not necessary. The most important thing is that you think your drawing looks good.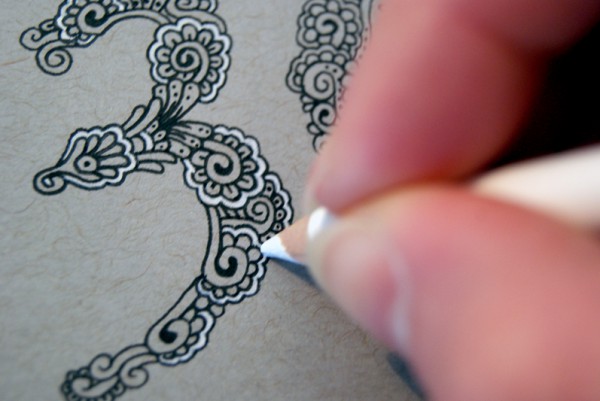 Since I'm using toned paper the effect of white details makes the drawing pop. For this purpose I'm using Prismacolor white pencil on all the edges around the flowers.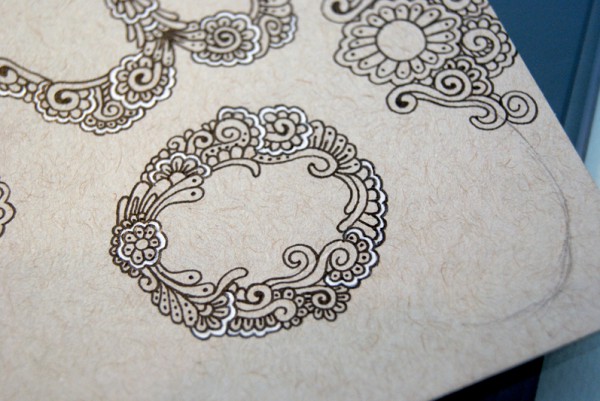 Sometimes I feel more is more, so I had to draw a border around the card. Similar to the numbers of course. I did my best to make them look symmetrical on both sides, but that is really hard to accomplish when you are freehand drawing.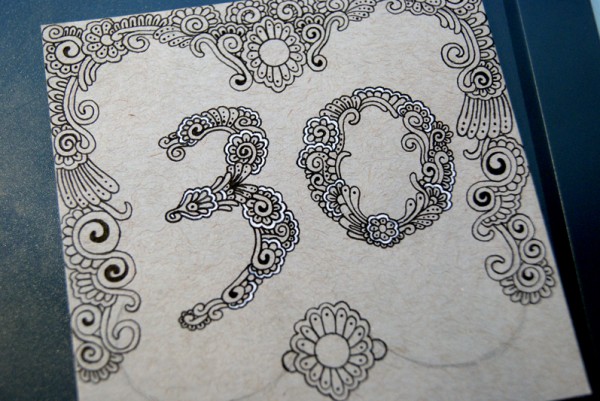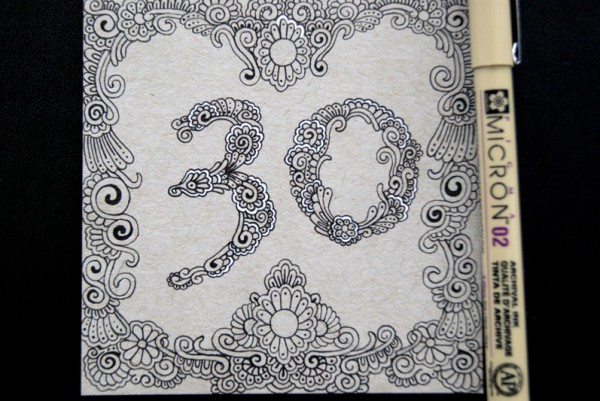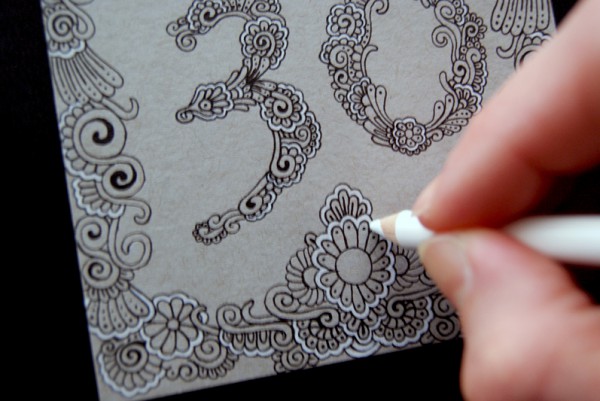 When I was done drawing the border I colored the edges as I did with the number. For the last finishing details I used a gold ink pen to draw small dots and doodles all over the card.
Now, there's no joke trying to find a good gold ink pen. Believe me, I have tried tons of them. Just randomly I found this genius (addictive) pen. Sakura Pen-Touch in size 0.7. It's waterproof and really easy to work with. For those of you who understand the struggle of finding really good pens, this is a game changer. I literally use it for everything!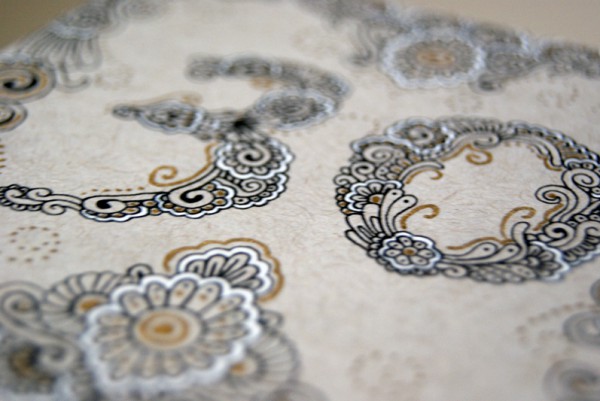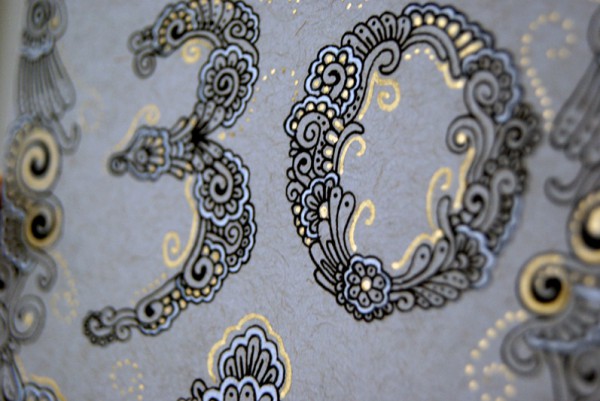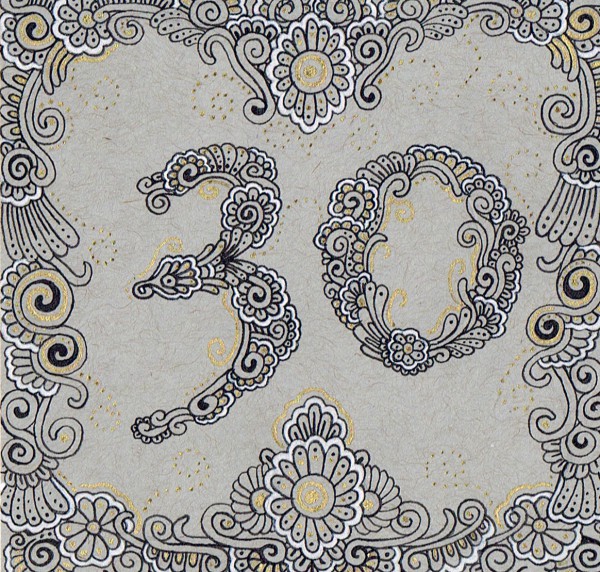 So, here's my result! It took me about 3-4 hours. I hope this tutorial was helpful or that you got inspired you to draw something of your own. If your try it out, please tag me in your drawing on instagram (@linnfeyling) or send it to me at Facebook. I would love to see what you guys come up with. Good luck!